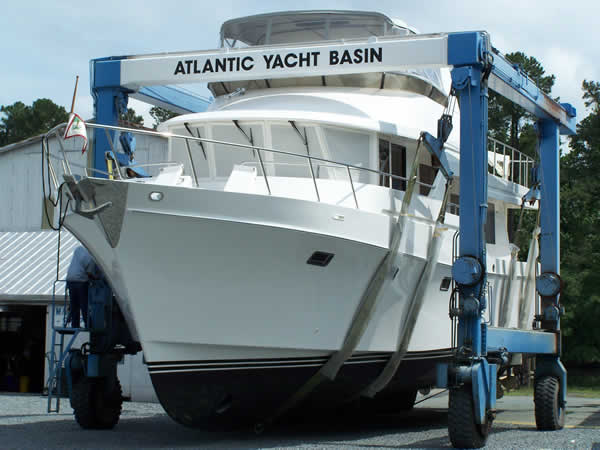 With such unseasonably warm weather so far this year in so much of the country, we're already underway getting our customers' boats ready to get out on the water.
And we have been busy getting our new and improved website ready to go too.
Lots of exciting projects are happening on the Yard and people are taking advantage of AYB's full range of marine services from maintenance and repair to refits and overhauls.
Plus the semi-annual migration from southern waters has started. We are beginning to see a lot of interesting boats out on the Waterway again. And with spring in full bloom, it's really beautiful in our spot of the world.
To get a free quote on what your boat needs to get out on the water, please give us a call toll-free at (800) 992-2489 or local at (757) 482-2141 or drop us a line at info@atlanticyachtbasin.com.
And if you've been holding back on coming to us because you don't think you have the time or because you don't know what AYB is all about, give us a call and we'll talk you through what AYB can do for your boat and for you.
If you are outside of the area, we can also help arrange transport to our facility or recommend a licensed captain to bring the boat in for you via the Waterway.
We also invite you to like us on Facebook for interesting updates, tips, and specials going on at the Yard.